Saved by the beep
Campaign
Thursday Sept. 28, 2023, is Ontario's first Test Your Smoke Alarm Day! Last year there were 133 fire fatalities in the province – the most in 20 years. As part of Test Your Smoke Alarm Day, all Ontarians are encouraged to learn more about smoke alarms, fire safety, and home fire escape planning, which can save the lives of you and your loved ones. Most importantly, we want you to test your smoke alarms! We've created free, downloadable resources in multiple languages so everyone can share this safety message.
How to participate?
Snap a photo of you or family members testing your smoke alarms and post it to social media using the hashtag #SavedByTheBeep. You can also share FREE social media images and videos that you can find on the download page. Tag your friends and family to spread the message!
Downloads
All downloadable campaign products, including all information on this website, are available in the 19 most common languages in Ontario. Click below for your preferred language.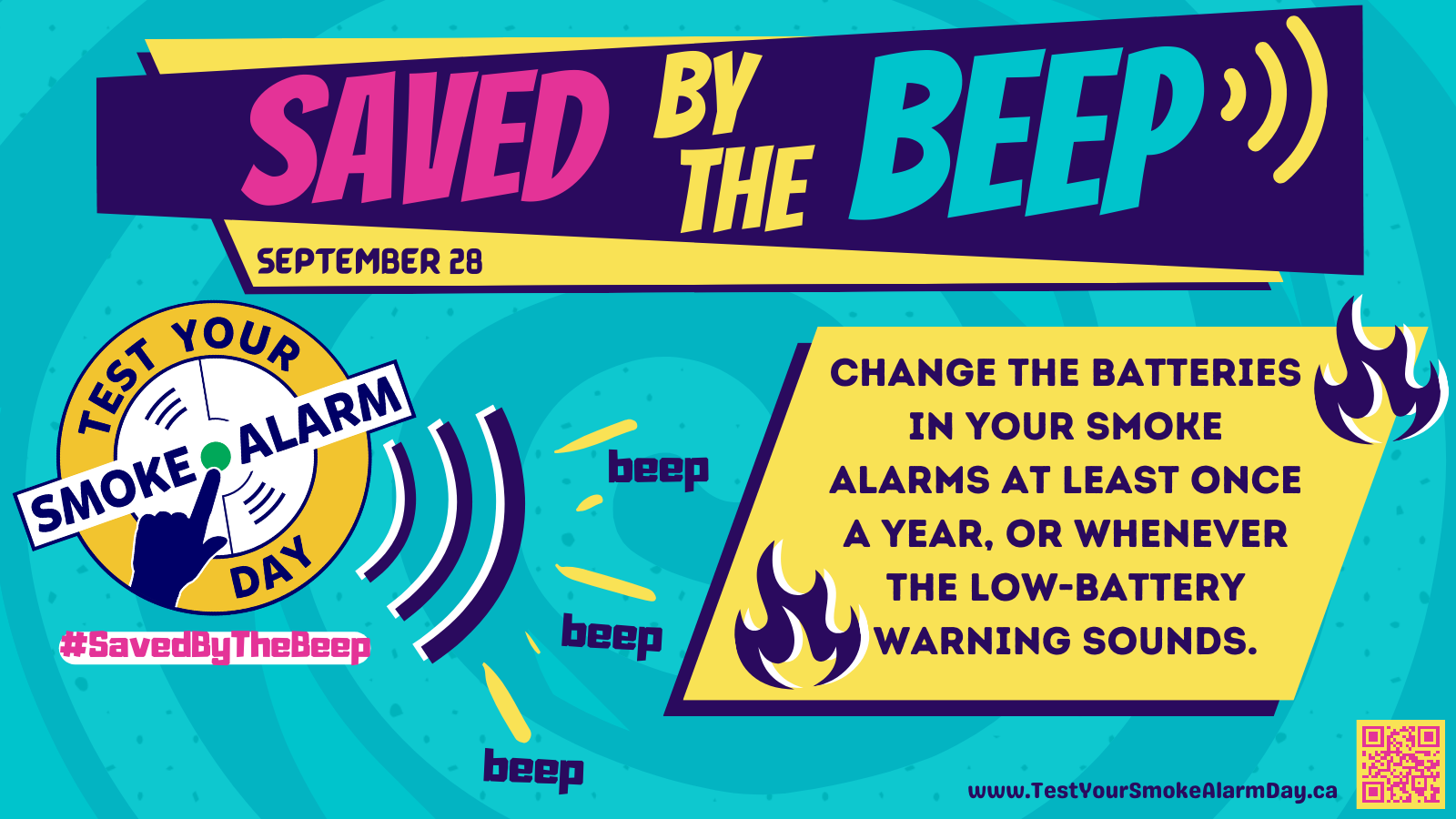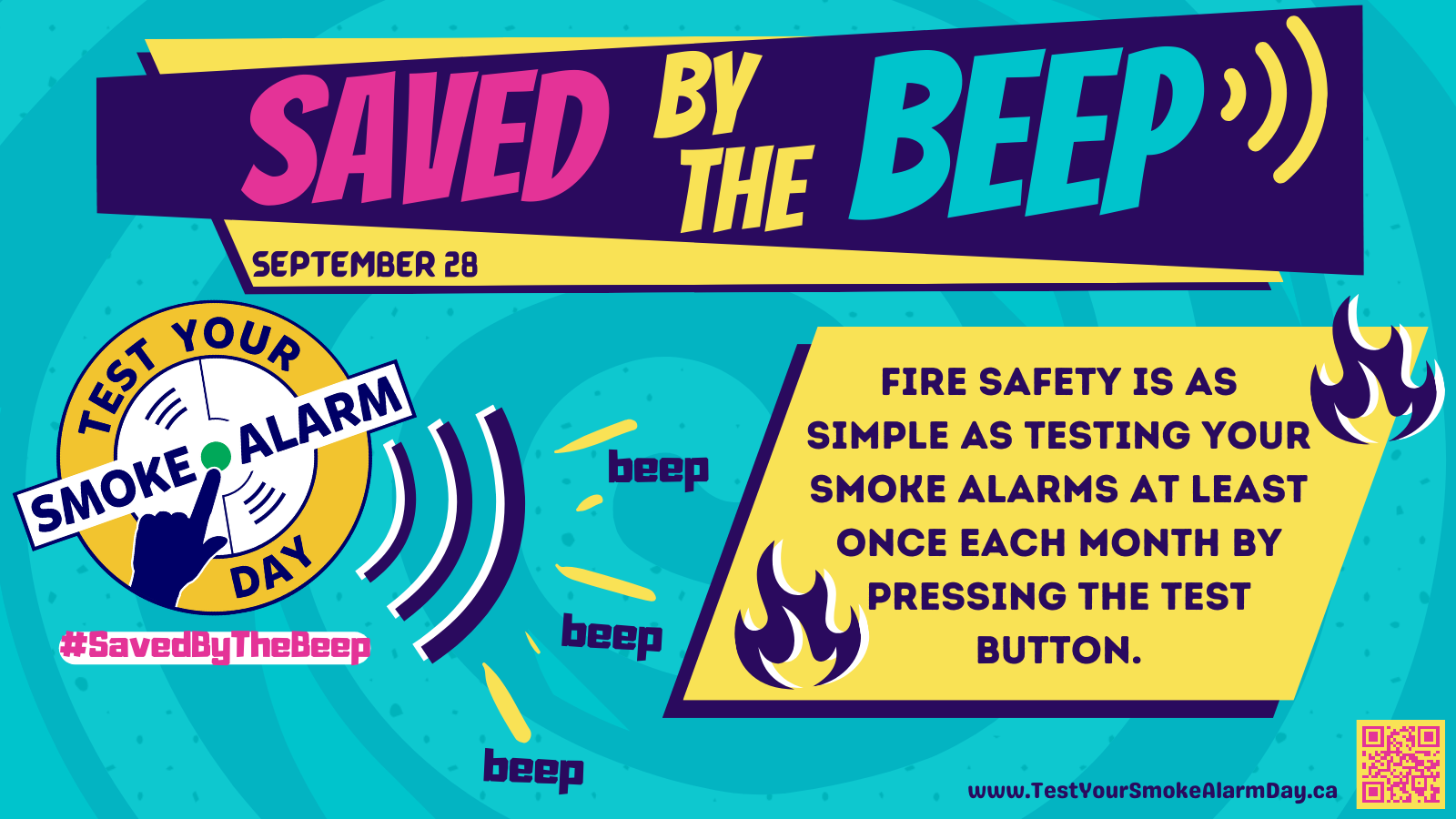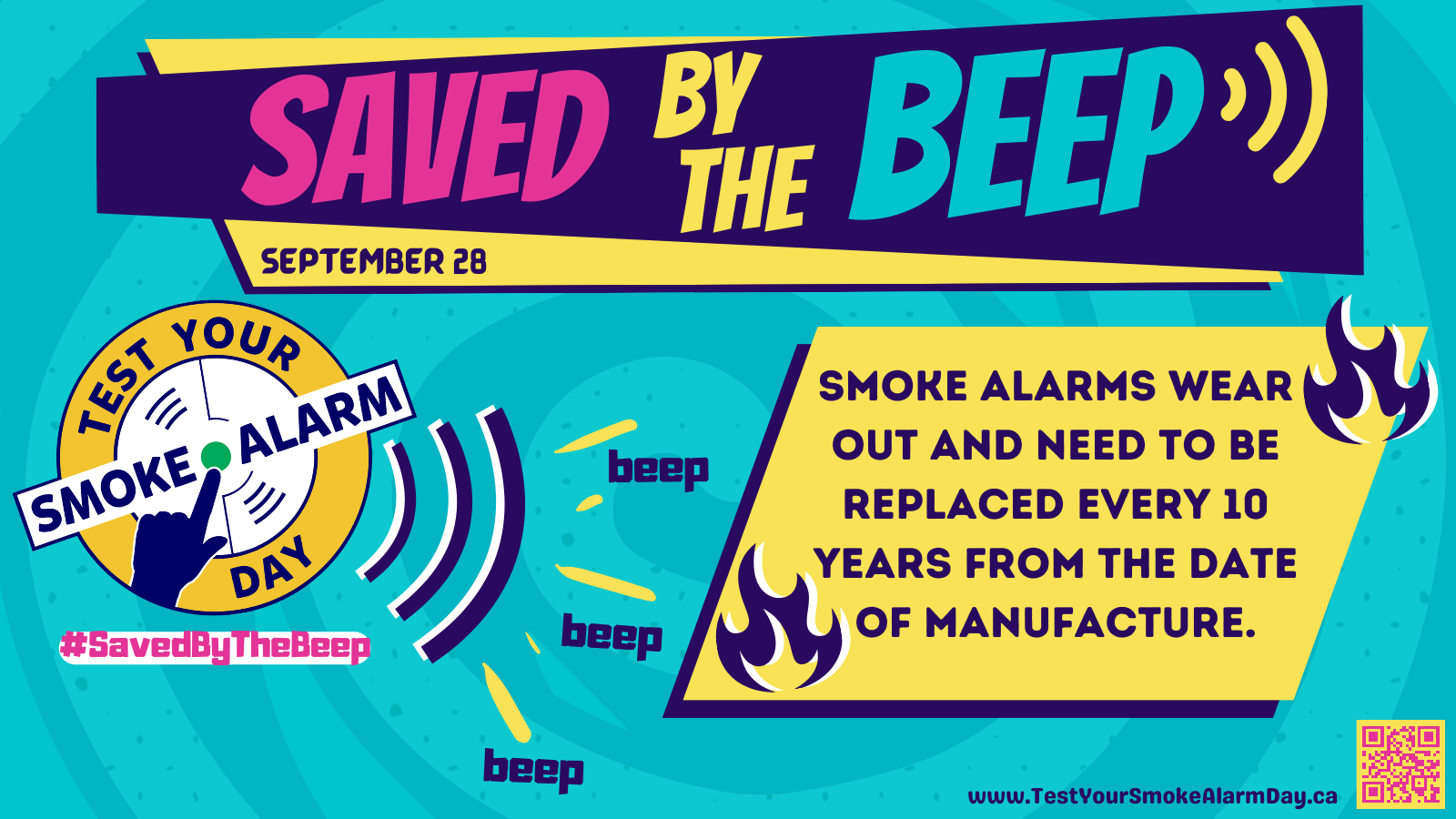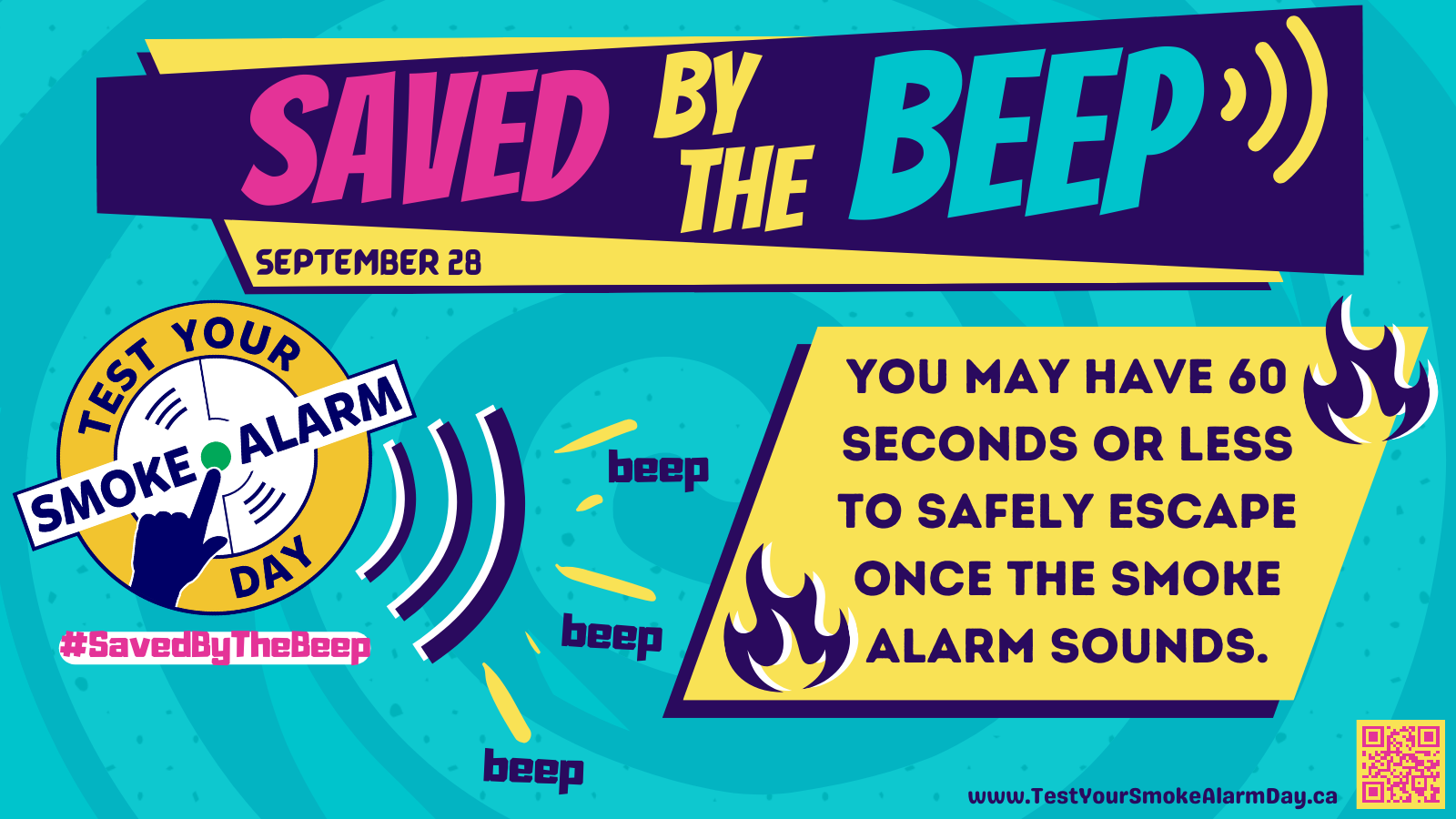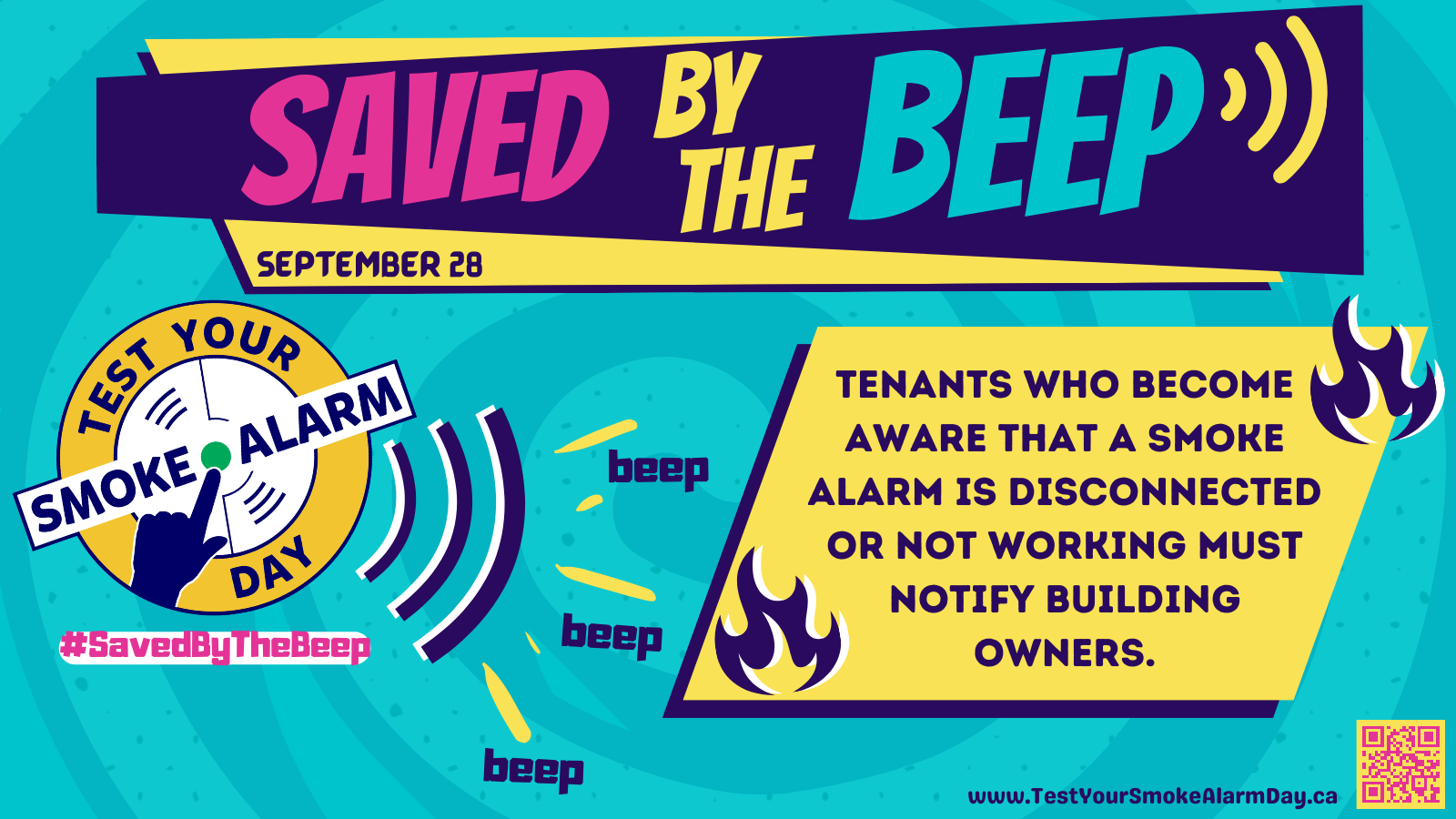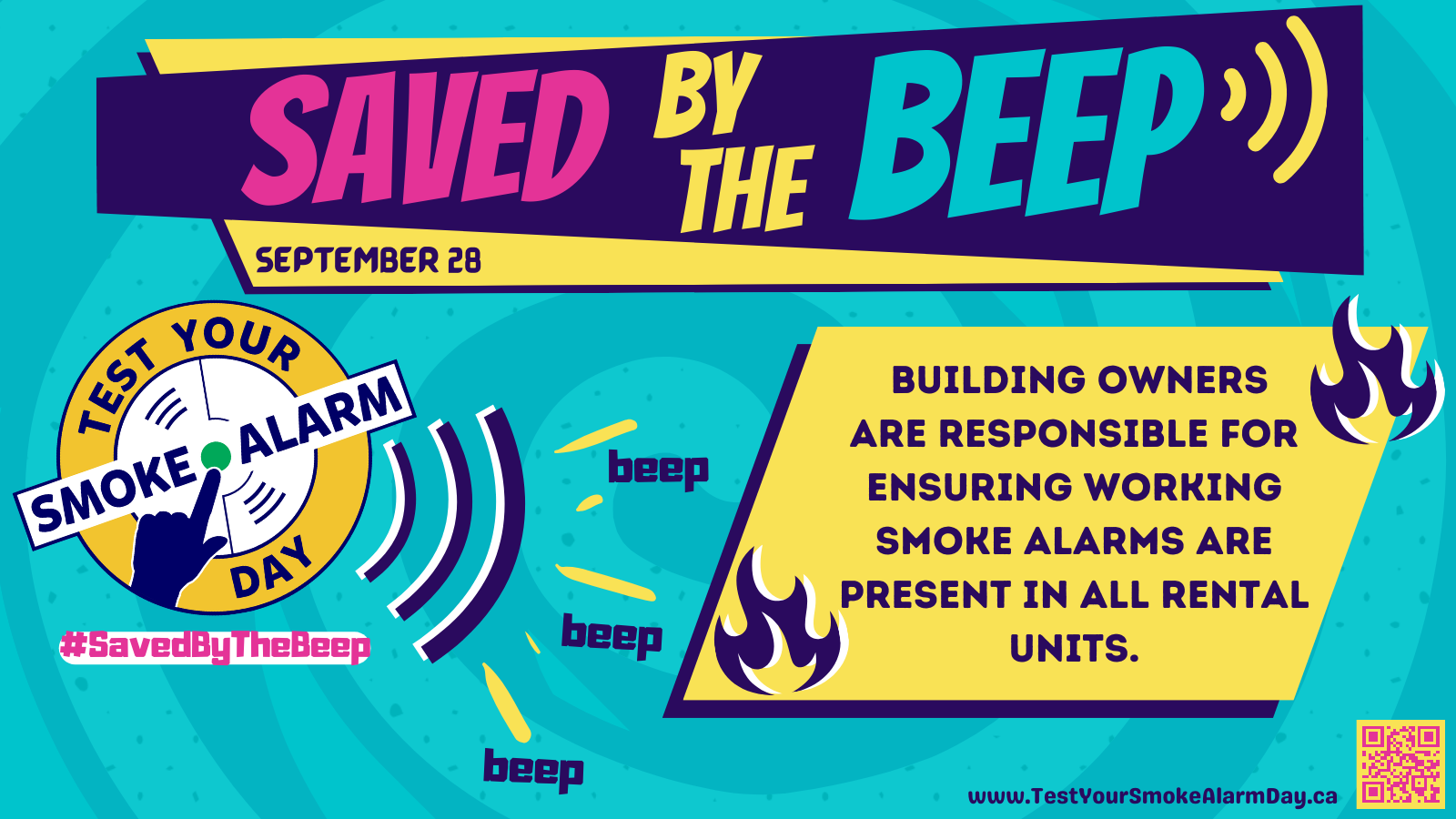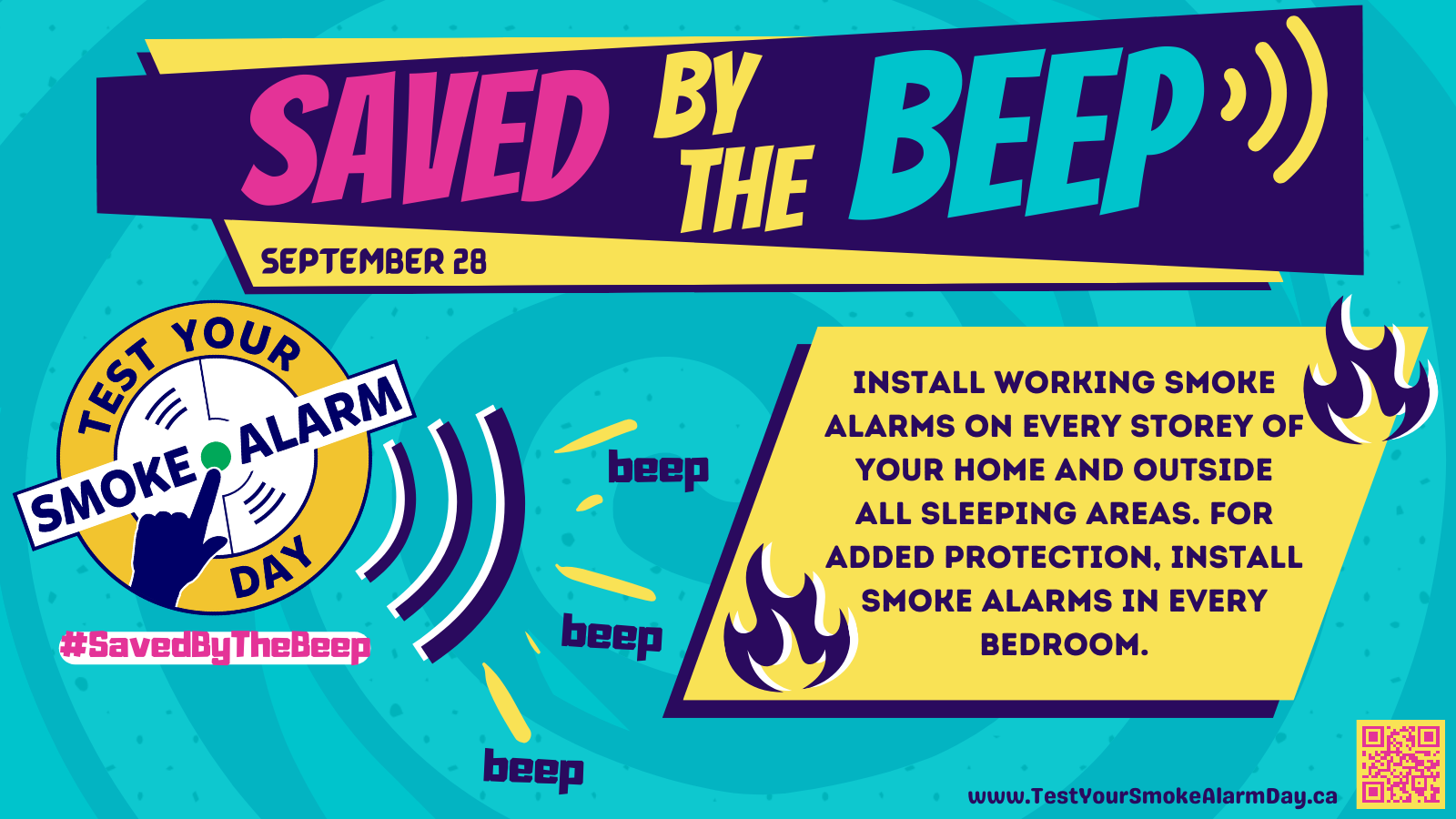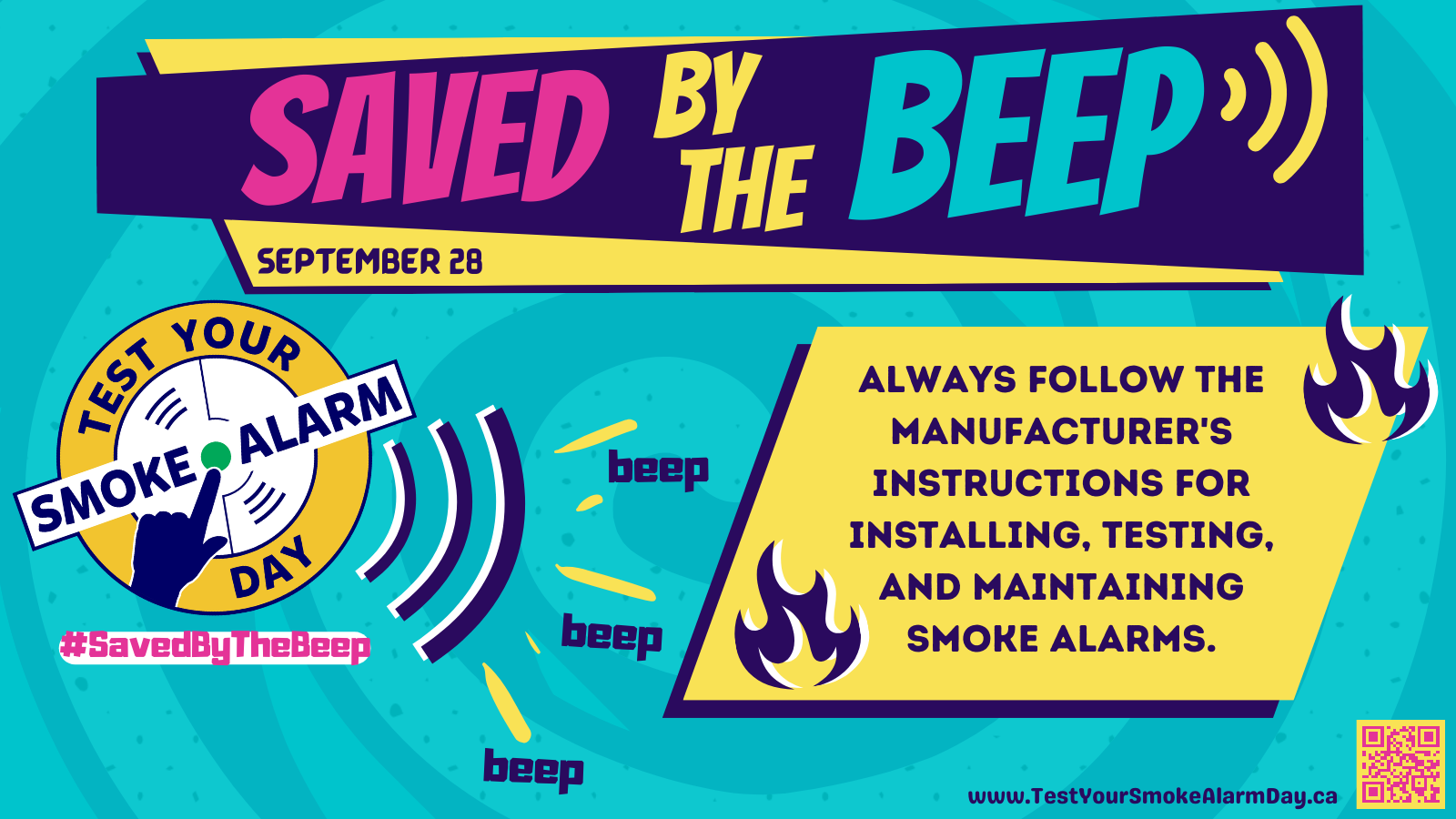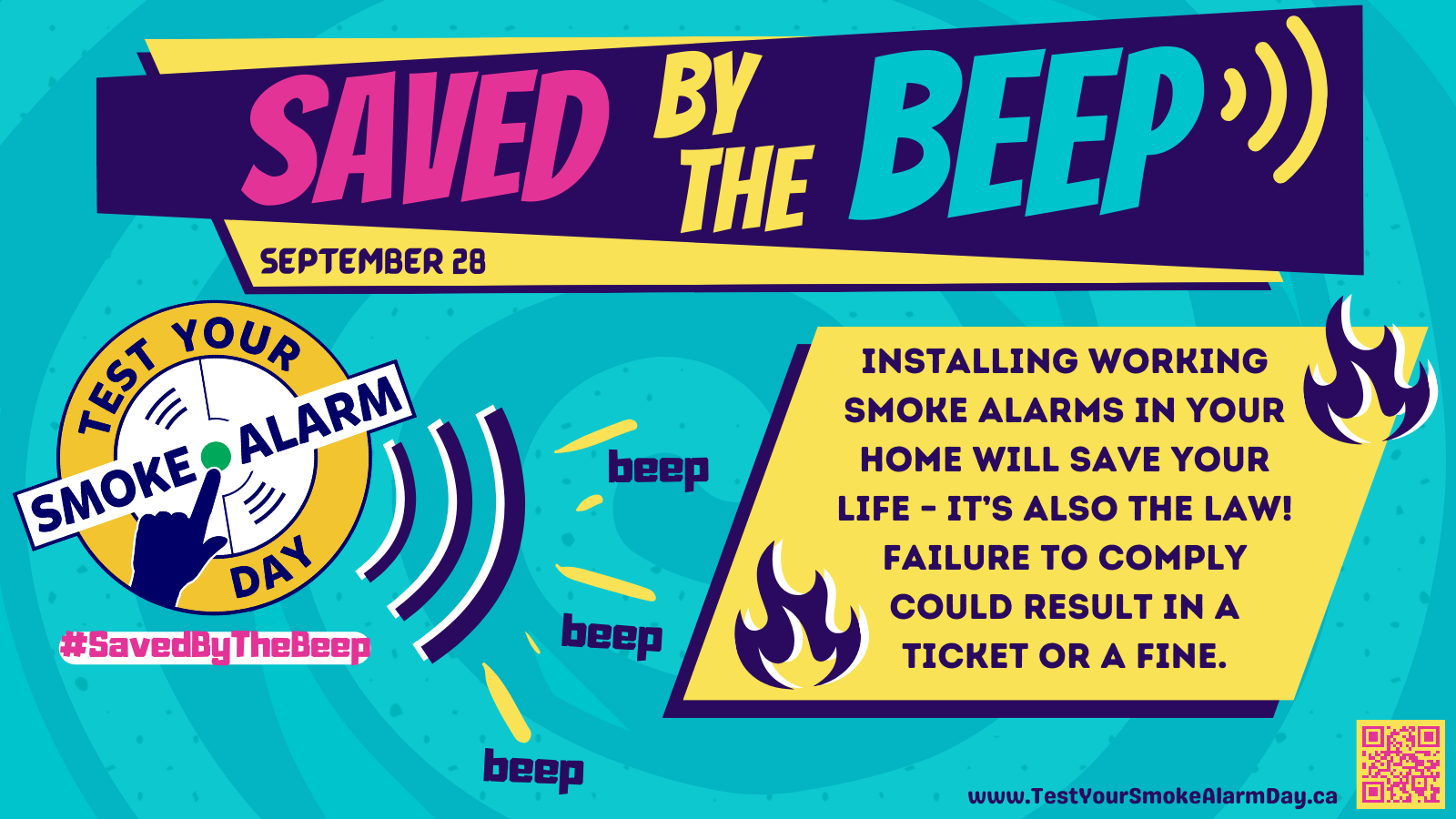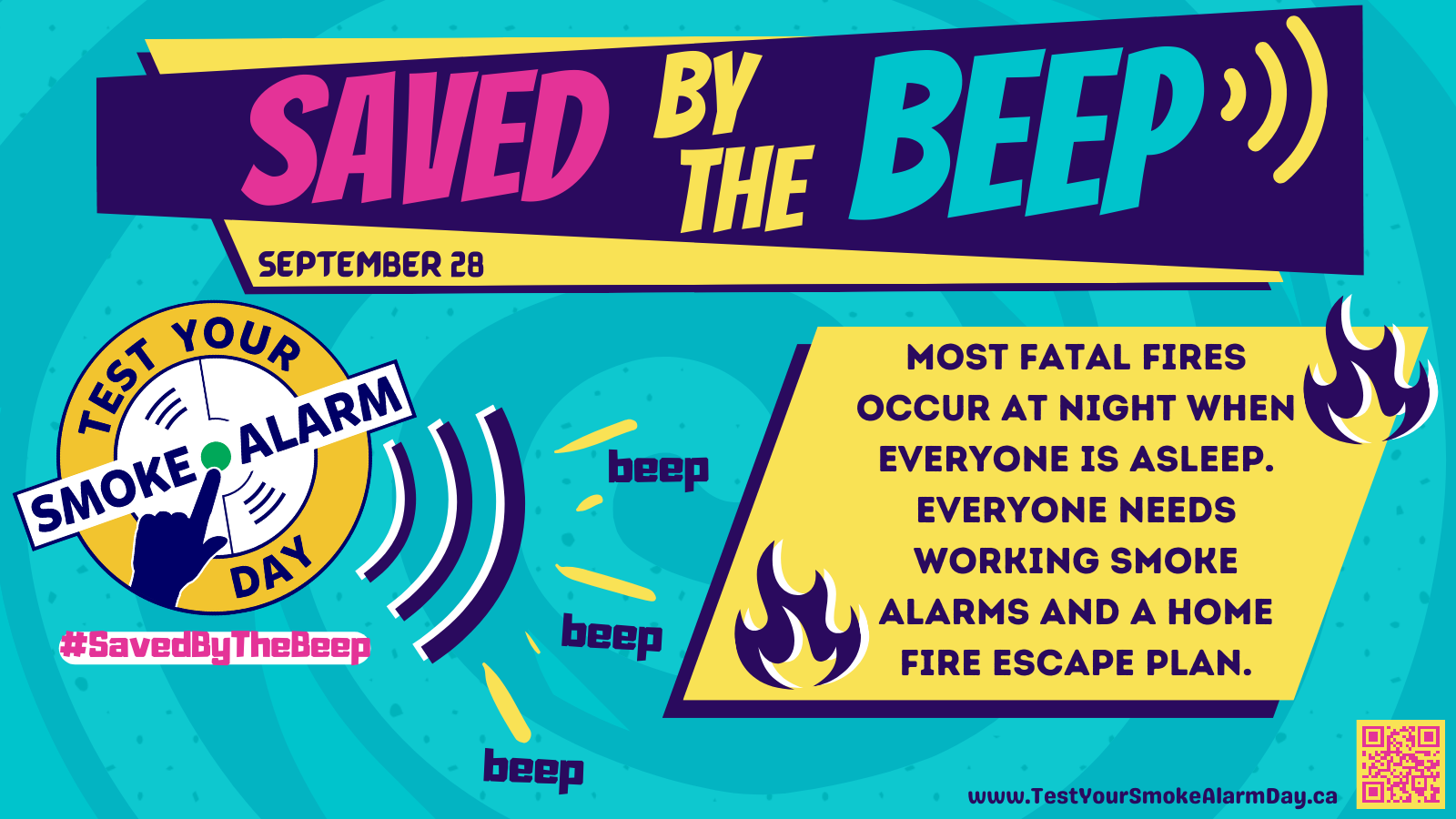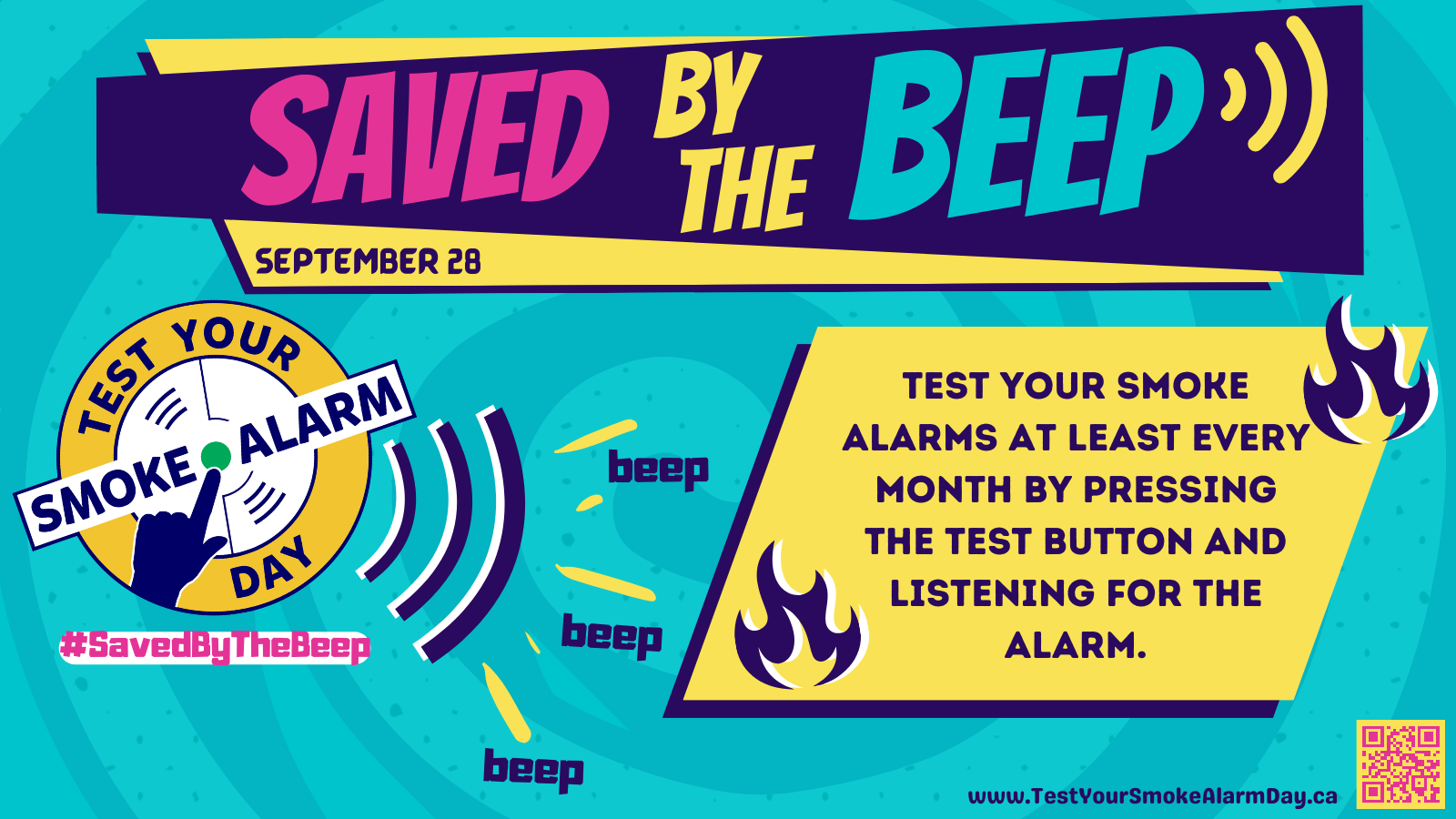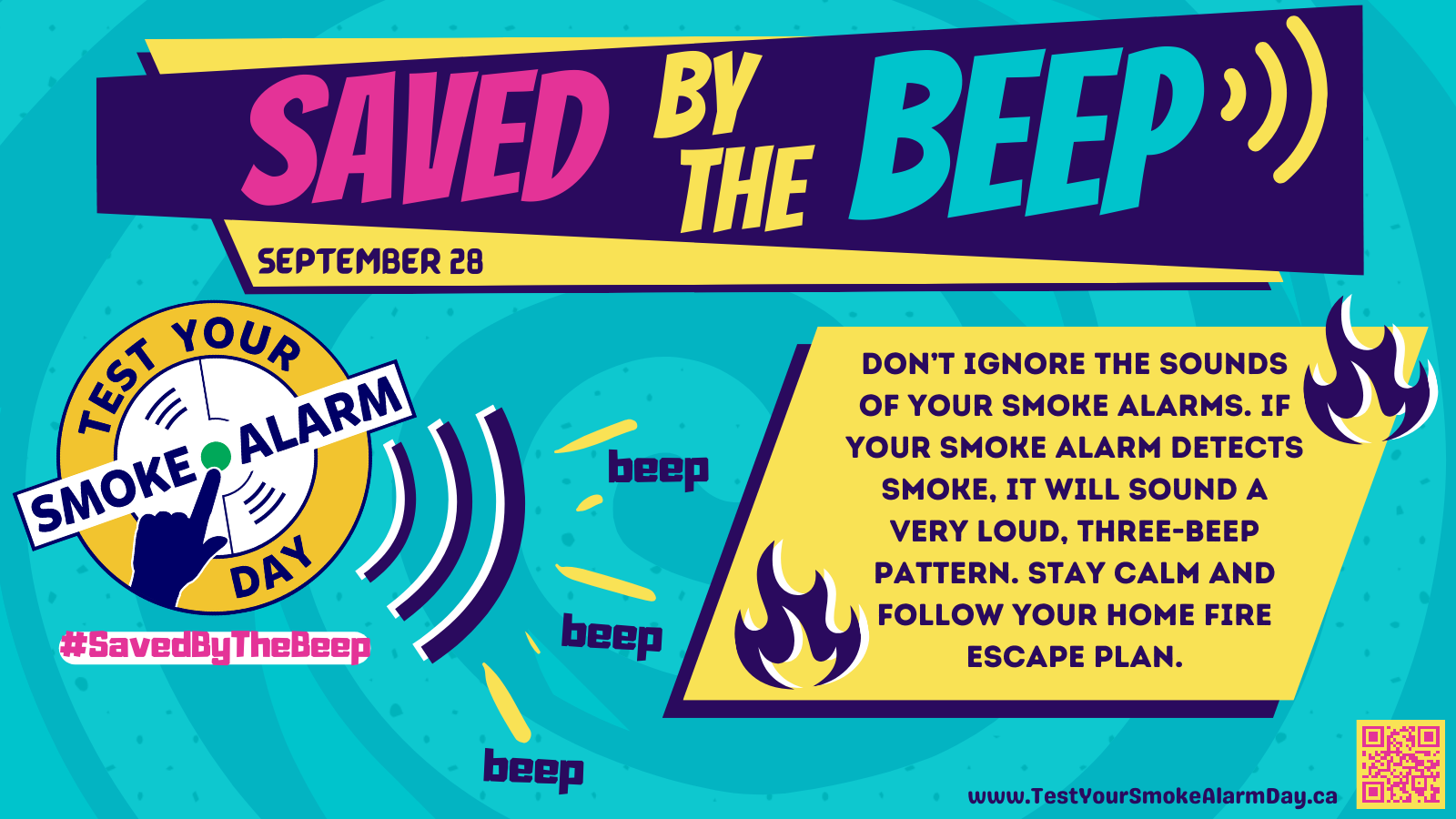 About
Test Your Smoke Alarm Day is an initiative led by the Ontario's Office of the Fire Marshal, in partnership with community stakeholders, agencies, and sponsors. For questions, requests, or media inquiries please contact us at the link below.
Partners
Test Your Smoke Alarm Day wouldn't be possible without our partners.